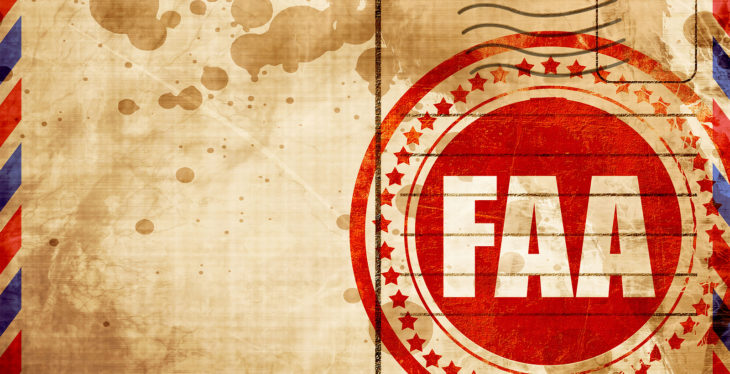 What To Do (And What Not to Do) If You Receive a Letter of Investigation from the FAA
February 21, 2021 • Aviation • Antitrust, Personal Injury • 0 comments
Even cautious and experienced aviators can make mistakes. Most mistakes are simple and harmless, insignificant enough to catch the eye of the Federal Aviation Administration (FAA). Some of the most common Federal Aviation Regulation (FAR) violations are altitude deviations, airspace violations, inadequate fuel reserves, flying VFR into IFR conditions, and runway incursions.
A Letter of Investigation (LOI) from the FAA may occur after an event where ATC advised you of a pilot deviation and made a Mandatory Occurrence Report to your local Flight Standards District Office (FSDO). You may receive an LOI without your knowledge of a particular event, for example, if another pilot reported your action at an uncontrolled field. If you post a video of yourself on Youtube flying recklessly and carelessly, the FAA could send you an LOI based on that.
Do Not Ignore It
If you receive an LOI from the FAA, it is likely the agency has already commenced, and possibly completed its investigation. If you ignore the letter, it will not go away. While the LOI must state that a response is not legally required under the Pilot's Bill of Rights, ignoring a letter will not permanently "pause" the FAA's investigation.
The resulting enforcement action from the FAA can go several directions. Your next letter may be an emergency order of revocation (requiring you to surrender your pilot certificate immediately while an appeal is pending), a notice of proposed certificate action (NOPCA), or a notice of proposed civil penalty (NOPCP). With or without a response to the LOI, the FAA will take action. A NOPCA or NOPCP proceeding usually begins with an informal conference with an FAA attorney.
Having an attorney provide a prompt response, even if to state no information is available to provide at this time, can serve to acknowledge the LOI. Pilots are well-advised to not respond without the guidance of an attorney. With the LOI, the FAA is looking for evidence. Anything you say may be included in the enforcement investigative report (EIR). Regardless of your knowledge of the event or investigation, ignoring it will drag out the process further, and could lead to significant fines and close surveillance by the FAA.
Do Not Write a Lengthy Response
It may be tempting to write out a long response, voluntarily disclosing your mistakes or maintaining your innocence, while reiterating your good intentions and commitment to safety. Especially if your investigation is the consequence of a report from another pilot, you may feel strongly inclined to "tell your side of the story." While these points can be made to your aviation attorney, they should never be made directly in communication with the FAA. This will do much more harm than good, allowing the FAA to ask more questions which could lead to further action against you.
DO Talk to an Aviation Lawyer – As Soon As Possible
Aviation law and FAA actions can be complex. Do not proceed with communications with the FAA without the representation of a skilled and knowledgeable aviation attorney. If you talk to your lawyer immediately after an event or incident (ideally long before you receive an LOI), they may be able to advise you on how to mitigate the impact of the event, including:
Self-Reporting: Self-reporting through the Aviation Safety Reporting System (ASRS), informally referred to as the "NASA report" can be done within 10 days. As long as there isn't evidence of criminal activity, alcohol, drugs, or reckless conduct, self-reporting may allow the pilot to avoid a civil penalty or certificate action if the report is submitted according to the guidelines in Advisory Circular AC 00-46E and the pilot has not committed any previous violations in the past five years.
Self-Initiated Ground Training: Having logged immediate ground training with a Certified Flight Instructor (CFI) immediately following an event can be valuable should the FAA request an informal hearing.
Most general practice attorneys have never cracked open a FAR/AIM – hiring a lawyer with no aviation experience will require you to spend significant time researching regulations (and possibly consulting with other aviation attorneys). Speak with a pilot lawyer who knows the regs and understands what is at stake. Contact aviation attorney Yulia Vangorodska at 800-307-1726 to discuss your case today.