Getting Compensated for Injuries Resulting from Aviation Accidents
It is any airman's worst fear to be involved in an aviation accident, especially when you are typically a cautious and careful pilot. Accidents will always happen, but oftentimes they are not just the fault of the pilot–they can also be traced back to other officials missing important information that could've saved lives as well as prevented injuries from occurring.
When you've been in an accident, just any personal injury attorney won't be able to uncover the complexities of an aircraft accident. In these situations, it's best to hire the services of an aviation attorney who can defend your best interests.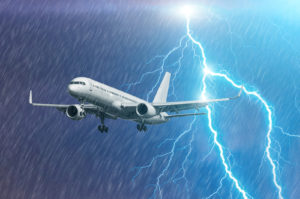 Personal injury law is a civil portion of the law, so if criminal charges are pending upon a person, a personal injury case can also be brought against them at the same time. If, after any accident, you find yourself with catastrophic injuries that have changed the entire course of your life, you deserve justice. Any injury that disallows you from flying is like taking away a part of a pilot's soul, and the financial consequences of this act should be steep.
An aviation accident attorney can help you to do to the following:
Recover compensation for medical bills
Receive compensation for time lost from work
Fight for damages for pain and suffering
Recover money from your future work lost
Aviation accidents can cause some of the worst injuries imaginable, should you survive them. Most often pilots do not, unfortunately, and in those cases it would be appropriate to file a wrongful death suit against those who should be held responsible for carelessness and mistakes that led to a loss of life. It's not fair to lose a family member who always did their job carefully and cautiously to a small error or mistake that went overlooked and justice should be served to those families who have experienced this type of tragedy.
Legal Help Available
Aviation should be fun--not a stressor added into your life. When it becomes a chore or something you dread, call Vangorodska to schedule your appointment. There's no time to delay when it comes to your freedom of flight - so so do not wait until it is too late to save your career and certifications.
Personal injury law is a complex area of law, but Yulia Vangorodska, Esq., as an active pilot and experienced aviation attorney, has the experience that you need in the realm. If you have been in an accident that was caused by the neglect or irresponsibility of another person, you should get in contact with an aviation accident attorney as quickly as you are able. Do not delay as your injuries worsen–instead, ensure that your hospital bills will be taken care of by the person who caused the accident, not you as the victim.
Call today to schedule your consultation with Yulia Vangorodska to discuss your accident injuries. Our phone lines are always open for potential clients and we are happy to listen to your side of the story to craft a sustainable case to find justice for your family and your livelihood.