FAA Attorney Yulia Vangorodska Describes the Types of FAA Enforcement Hearings and Procedures
One thing that many aviation workers must keep in mind is that the FAA has the authority to take action against those who commit violations, as they see your certification as a privilege and not a right.
Even the most minor of violations or infractions can cause consequences that are hard for anyone to shake off.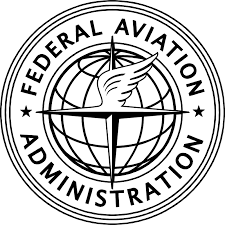 A Letter of Investigation from the FAA is an unwelcome sight in the mailbox for any airman, and preventing the FAA from moving forward with the enforcement actions by hiring an aviation defense attorney is typically the best way to respond. Though you will of course have the opportunity to submit comments for review, it's not always easy to come up with a solid defense yourself. 
Even worse, sometimes these investigations are done without informing the airman being investigated, so you may incriminate yourself without even knowing and just make things harder for yourself. Should someone approach you with questions about a past flight or the conditions of an airplane you flew hours before, you should begin to feel a bit wary that your comments will not be taken lightly by the person asking. A focus on the past should alert you that an investigation is underway. 
In such cases as this, an aviation attorney would be the first person you should consult. If you are in need of defense against untrue or unjust charges, it's best to hire an attorney who knows his way around aviation and pilot defense, like Yulia Vangorodska, Esq. 
Yulia Vangorodska is a pilot and attorney who has worked in these overlapping law specializations for most of his career, and his expertise will be of use to you when you are accused of a violation or are informed that the FAA will be revoking your certifications due to a violation. These enforcement actions can be devastating to an airman's career, and preventing them from doing unjust damage to your certifications is crucial to keeping a good reputation with the FAA and NTSB. We provide the representation you need to confront the FAA or the NTSB appeals board when you are faced with:
Government actions, whether state or federal

Injuries and accidents that occur while piloting an aircraft

Disputes with insurance providers when covering accidents and injuries
A dispute with the FAA can have incredibly far-reaching consequences if the action does not go your way, including suspension and revocation of your certifications as well as fines that can rack up to $50,000 depending upon the severity of the violation. 
Legal Help Available
Aviation should be fun--not a stressor added into your life. When it becomes a chore or something you dread, call Vangorodska to schedule your appointment. There's no time to delay when it comes to your freedom of flight - so so do not wait until it is too late to save your career and certifications.
There are two different types of actions that the FAA can take against aviation workers. The first is legal enforcement actions, which pertain to revocation, suspension, and penalties that are imposed by the FAA. In these situations, you are able to appeal to the NTSB and, if the case goes further, to the United States appeals court.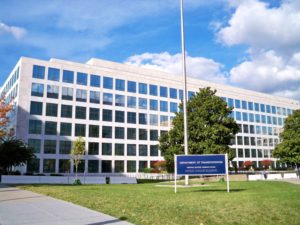 However, if administrative enforcement actions are taken against you, you have no recourse. There is no appeals process, and those who receive a Warning Notice or a Letter of Correction will find that it stays on their record for two years. In that time, it has the potential to do a whole lot of damage to your reputation as a pilot and can have disastrous consequences if it goes unchecked. 
There are certain things that the FAA can require of you at any time, which you must have on your person while carrying out the work that you are certified for. These include:
Your Federal Aviation Administration certificate

Airworthiness and fitness to fly are certified

Logbooks (if they are on your person)
Should you come across an aviation officer or higher rank than you who asks you for more information than the above, it's likely you should put up your guard and delay the talk until you've had a chance to consult your attorney. As we said before, incriminating yourself is quite easy when you are unaware you are being investigated, so it's smart to be on the lookout for officials who may be involved in such an investigation. 
Be aware, however, that there will be no way to delay the investigation if an official presents you with either a subpoena or a search warrant. In such cases, it's not intelligent to try to obstruct the official in any way, but do not reveal information unless you are compelled without speaking to an attorney first. However, if you can get in contact with an attorney when a situation like this arises, you will have a much better chance of ensuring that your legal rights are protected. 
Another common situation that may occur will happen after you've received a Letter of Investigation or Notice of Civil Penalty Action from the FAA. You may be invited to what is termed as an "informal conference" and assume that no lawyer is necessary in order to try to save some funds. It's likely, however, that the FAA has already conducted a thorough investigation by the time you will be invited to this, so any information revealed has the potential to up your charges even further. If you are unsure of what investigators know, do not reveal information that they could use against you. 
It's important to note that while attending this "informal" conference without a lawyer is inadvisable, there are cases in which this situation has turned out favorably for airmen who were completely innocent. However, it's always best to err on the side of caution when it comes to risking your career and livelihood–the money spent on a lawyer will be made back much more easily if you are unable to ever be a certified pilot or airman again.
If you are able to have an aviation attorney on call, they will be able to recover documents that allow them to understand what the investigation uncovered. This will give you the time and energy to be able to speak back against these charges without further incriminating yourself. 
Another tip is to file a report as soon as you realize a mistake was made. In the event that an investigation is brought against you and finds evidence of covering up mistakes, you will be much less likely to still hold your certifications than if you were transparent about issues that arose and how you were able to navigate the challenges they presented. 
When an enforcement action hits your doorstep, call Yulia Vangorodska for the aviation defense that you need.