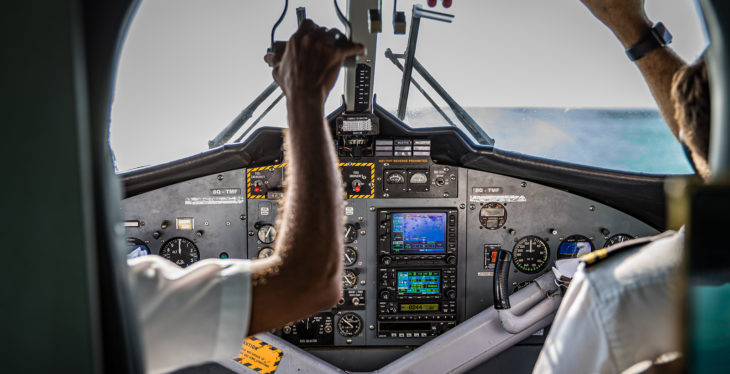 Pilot Legally Authorized to Carry Guns Gets Shot by Police
August 26, 2022 • Aviation • Antitrust, Personal Injury • 0 comments
The entire Key Largo community is grieving after a beloved pilot was fatally shot by police on August 17th. According to initial reports, Florida Keys deputies had no choice but to shoot at the 48-year-old pilot in what appears to be a "death by police suicide" situation.
The Monroe County Sheriff's Office has released a statement saying that the victim was at his own home and was very intoxicated. It remains unclear what led multiple deputies to respond to the pilot's home, but when they arrived they witnessed the pilot with his firearm. The authorities were able to make contact with the pilot via phone, but their talks were unsuccessful. The pilot reportedly told the authorities that he was ready to confront them. Then, he emerged outside and pointed his weapon at the police.
The police responded immediately by shooting at the victim, who later passed away from his injuries.
The Florida Department of Law Enforcement has initiated an investigation into the ordeal to ensure that everything was handled in the best way possible. They've stated that the victim was legally authorized to carry weapons. He was a part of the Transportation Security Administration's Federal Flight Deck Officer Program. This program lets armed pilots protect themselves and patrons by carrying their firearms on flights.
More details are expected to emerge in the coming days.
Pilot Law: The Services We Provide
Are you currently a pilot, or are you hoping to become one? Were you aware that pilots, in some situations, are legally authorized to carry firearms? Have you recently gotten into a tricky legal situation that could put your piloting license at risk?
Whatever situation you're facing as a pilot, you can bet that the attorneys here at Pilot Law have the experience and legal know-how to help you navigate it. Don't feel dismayed or like no one knows what you're going through. Here are a few of the types of situations we've handled in the past:
FAA Emergency orders of suspension
FAA Letter of Investigation
TFR Violation defense
Flight into controlled space without clearance
FAA & TSA Civil Penalties
709 Checkrides
NTS Appeals
Aviation accidents and injuries
Aircraft transactions
If you were the pilot when an accident occurred, then it's natural to feel guilty, but you shouldn't let these feelings override the truth, which is that you were likely doing the best that you could at the time. We can help you get through this situation and more.
Are You Looking for an Aviation Law Attorney in Florida?
Attorney Yulia Vangorodska knows the unique struggles, trials, and tribulations associated with being a pilot. After all, he is a pilot himself! His love and passion for flying are what helped drive him to found the Pilot Law Firm.
If you're currently a pilot or you're considering becoming one, then it's always a good idea to learn more about your rights, responsibilities, and the law surrounding your newfound hobby or career path. With years of personal flying and legal experience, our lawyers here at Pilot Law are prepared to answer all your questions and concerns.
Leave your contact details on our online form now to get in touch with us.