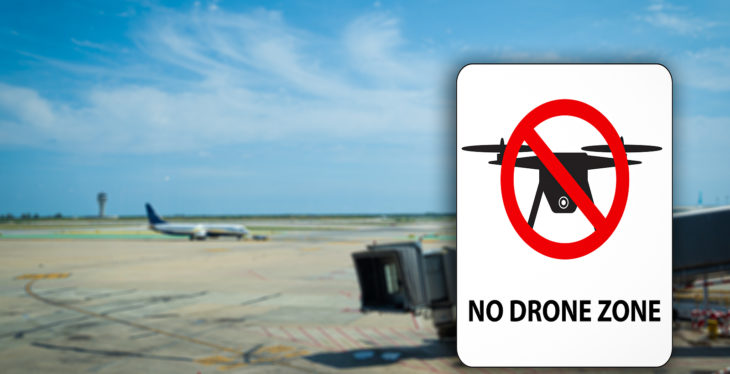 Drones – The Remote ID Rule
February 9, 2021 • Aviation • Antitrust, Personal Injury • 0 comments
In December 2020, the FAA introduced its final rules for drones (formally called unmanned aircraft systems). Under these rules, drones will generally require Remote Identification (Remote ID) within 30 months of the effective date of the rules.
What is Remote ID
Remote ID is the capability of a drone, while in flight, to provide this identification and location information to other parties:
The drone's unique identifier;
The latitude, longitude, altitude and velocity of the drone;
The location of the control station or take-off location;
A time stamp; and
In some cases, the drone's emergency status.
Remote ID helps the FAA and law enforcement find the control station when a drone is flying unsafely or in unauthorized airspace.
Three Paths to Compliance and Exceptions
Drone pilots can comply with the Remote ID requirement in one of three ways: standard, broadcast module, or operation in an FAA-recognized identification area.
Standard Compliance
This refers to a drone that contains a built-in capability to broadcast information directly from itself, generally using Wi-Fi or Bluetooth technology. Although the range of the broadcast is not specified, drone manufacturers are required to maximize the range.
There are, however, several additional specific requirements that a standard drone must meet. First, it cannot takeoff if the Remote ID is not working. Second, the drone operator cannot disable the Remote ID. Finally, the Remote ID information must be sent over a radio frequency spectrum that is unlicensed.
Broadcast Module
A second method of compliance is with a broadcast module that is attached or retrofitted to an existing drone. One key drawback of this method is that the drone must always be operated within the operator's line of sight.
FAA-Recognized Identification Area (FRIA)
A FRIA is a geographic area in which the FAA allows drones without Remote ID to be flown. Typically, these areas are established in conjunction with community-based organizations, high schools, trade schools, and universities. This method of compliance also has the limitation that the operator has to fly the drone only within line of sight. FRIAs approved by the FAA are valid for 48 months, and can be terminated by the FAA for security or safety concerns.
Other Exceptions to the Remote ID Requirements
There are a few other instances where drones may be operated without Remote ID. For example, drones used in aeronautical research may be exempt. Additionally, with proper notice and identification, a drone registered in another country may be operated in the United States without Remote ID.
Manufacturers of Remote ID Equipment
Most drones must be produced as standard compliance drones within 18 months of the effective date of the rules. Not just anyone may design or manufacture a standard Remote ID or broadcast module. Those interested in doing so must submit a "means of compliance."
A means of compliance is a document that describes the methodology of how the interested manufacturer will produce equipment compliant with the performance-based requirements for Remote ID. The means of compliance may be produced by the manufacturer or a third-party.
A Complicated Set of Rules
All-in-all, the new rules governing Remote ID requirements are complicated. If you have any questions about compliance, or if you're interested in obtaining a means of compliance document, don't hesitate to contact our aviation law attorneys today.