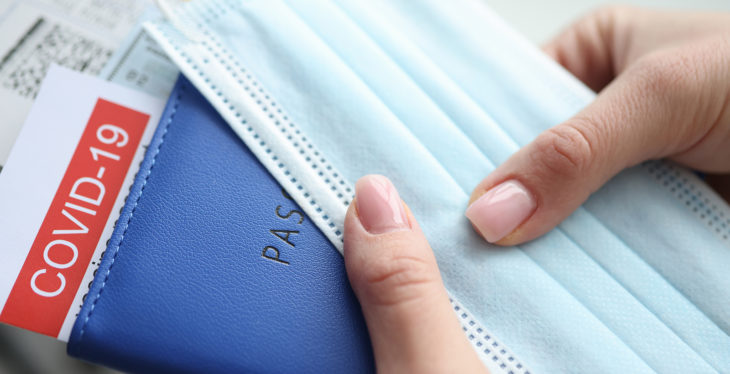 CDC Order Requires Passengers on Flights From Abroad to Have a Negative Covid-19 Test or Proof of Recovery
February 15, 2021 • Aviation • Antitrust, Personal Injury • 0 comments
Recently, the Centers for Disease Control (CDC) announced an order that requires all air travelers arriving to the United States from a foreign nation to receive a negative COVID-19 test no more than 3 days before their flight leaves the foreign country. The air travelers must present a negative test result or proof of having recovered from COVID-19 to the airline prior to boarding the flight home. The passengers will also be required to attest that their provided information is true.
Application to Americans Abroad
The CDC Order applies to air travelers 2 years old and above – even American citizens or legal residents returning home from abroad.
U.S. Territories and Transitory Travel
For the purposes of the order, U.S. territories such as Guam and American Samoa are not considered foreign countries. Additionally, if you fly from a U.S. state or territory to another one, but pass through a foreign country, you are exempt from the order.
CDC Order versus State and Local Requirements
State and local jurisdictions may have stricter COVID-19 requirements – the CDC Order is in addition to, but does not replace – these local prerequisites to entry.
What does Attestation Mean?
The order requires an air passenger to attest that they either have a negative COVID-19 test result 3 days or less old, or have recovered from COVID-19. This just means a confirmation. However, willfully providing false information or deliberately trying to avoid this attestation can lead to severe penalties under federal law.
Exempted Personnel
Those airline crew members on official duty are exempt from the requirements. However, crew members commuting to or from work, or for business unassociated with official airline functions, are not exempt.
Maintenance personnel are also exempted if (1) their travel is for ensuring flight safety; and (2) these individuals are covered by the airline's health and safety program; and (3) the travel requirement was unable to be planned to allow sufficient time to receive a negative COVID-19 test.
Federal law enforcement officers are exempt if (1) they are carrying out law enforcement duties; and (2) the travel was scheduled without sufficient time to receive a negative COVID-19 test.
U.S. Department of Defense (DOD) military personnel, civilian employees, civilian contractors, and their dependents are exempt from the order provided that they are following DOD COVID-19 protocols.
When You Arrive Home
Even if you've complied with this order, and finally arrived home from abroad, the CDC has additional recommendations for public safety. First, get another COVID-19 test and self-quarantine for 7 days. If you choose not to get a test, a 10-day quarantine is recommended. Finally, stay away from people who are at increased risk for severe complications from the coronavirus.
Don't Get Stuck Abroad
If you are an American travelling abroad, or if you have family or friends doing so, don't let them be denied a flight home because they are unaware of this CDC Order. If you have any questions about the order, feel free to consult our aviation law specialists for help – we're just a phone call or email away.